Last Updated on November 4, 2022 by James Redding
Here in South Carolina, we're no strangers to severe weather. From thunderstorms and tornadoes to hurricanes—we've seen it all here.
While we're fortunate to have more sunny days per year than the national average, we surpass the national average in rainfall as well. Our annual precipitation in Charleston is approximately 48 inches compared to the standard 38 inches in the United States.
And while our homes are often built to withstand most of Mother Nature's fury, there is one important area that is frequently overlooked—our gutters.
The Importance of Your Rain Gutter System
Rain gutters play a vital role in protecting your home from water damage. They channel water away from your roof and foundation, preventing leaks and costly repairs.
When severe weather hits, it can take a toll on your home's exterior, including your rain gutter system.
If your gutters are looking old, dingy, or are starting to develop holes and cracks, it might not be "just" an eyesore anymore—it could be a serious threat to your home.
An aging, damaged, or deteriorating gutter system may not be up to the task of protecting your home during a severe storm. That's why it's important to keep on top of your gutters by having them inspected regularly, and making sure they're in good condition.
But if your existing gutters are sagging, leaking, or full of holes, it might be the perfect opportunity to upgrade to seamless gutters.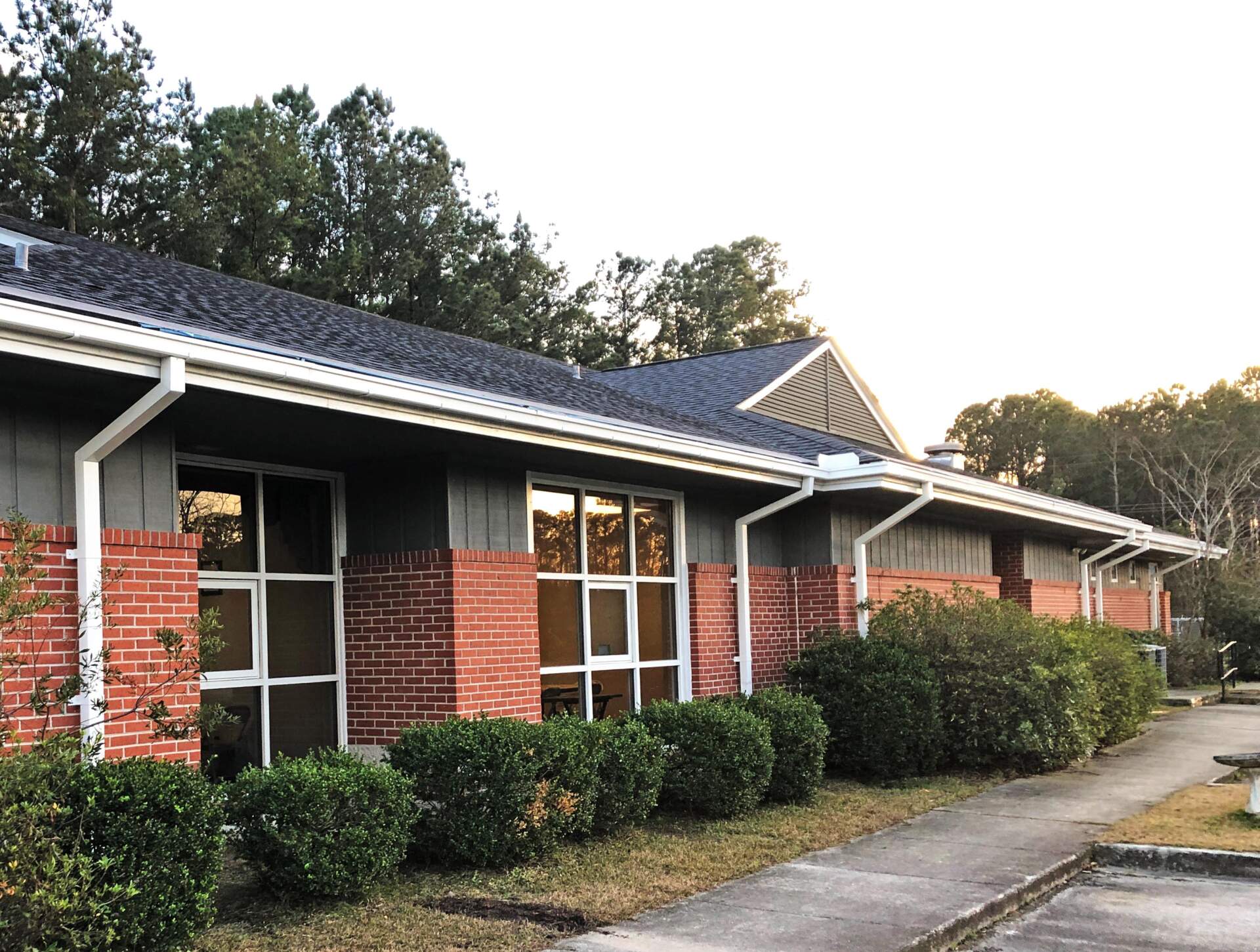 Why Go Seamless?
Traditionally, gutters are constructed in sectional pieces that are joined together with brackets and fasteners. Over time, these joints can loosen and separate, causing leaks. Seamless gutters are made from a single piece of material, so there are no joints or seams that can fail.
Seamless gutters eliminate weak points in your gutter system and can stand up to even the heaviest rains. They're much less likely to develop clogs, since there are no joints or seams for leaves and debris to get stuck in.
Upgrading to Seamless Gutters: Things to Consider
If you're considering an upgrade to seamless gutters, there are a few things to keep in mind:
Seamless gutters are more expensive to install on your home compared to traditional (sectional) gutters. However, they are a wise investment that will save you money in the long run.
Gutters without seams can prevent leaks and water damage to your home. Seamless gutters are less likely to clog, so you won't have to worry about rainwater overflowing and causing damage to your home.
A seamless gutter system can add to the curb appeal of your home. They create a clean, finished look that enhances the overall appearance of your property.
Seamless gutters are available in a variety of colors to match your home's exterior.
If you're in need of gutter repair or replacement, don't wait until the next big storm hits. Contact Holy City Gutterworks today to discuss your options and get a free estimate.
Seamless Rain Gutters in Charleston
When you get as much rain as we do here, it's important to have a gutter system that can handle the heavy downpours. Seamless gutters are a wise investment for any home but especially for those in areas that are prone to severe weather.
All that moisture can wreak havoc on your home, especially if your gutters aren't up to the task of channeling all that water away from your roof and foundation.
Seamless gutters tend to last longer and perform better than traditional gutters, making them a wise investment for any home. They offer superior protection against clogging, leaks, and water damage—plus, they look great, too!
And with the added protection they provide, they're especially important for homes in storm-prone areas like the Carolinas.
If you think it might be time to replace your old gutters—or if you're just ready to make the upgrade to seamless gutters—contact Holy City Gutterworks today. We'll be happy to answer any of your questions and help you choose the best gutter system for your home. Call us at 843-352-9269, or click here to request a free estimate.