Last Updated on January 23, 2023 by James Redding
Ideas for Choosing the Perfect Color for Your Gutters
Choosing the ideal color for your new gutters may seem like a challenge—but it's a great opportunity to enhance the overall look and curb appeal of your home.
Your gutters play a crucial role in protecting your home and its longevity, so it makes sense to pick a color that complements your home's siding, roofing, and trim.
Whether you're leaning towards copper gutters for their durability, or considering other materials for the wide variety of colors available, the following tips can help you create a cohesive and aesthetically pleasing look for your property that will last for many years to come:
Consider Your Existing Color Scheme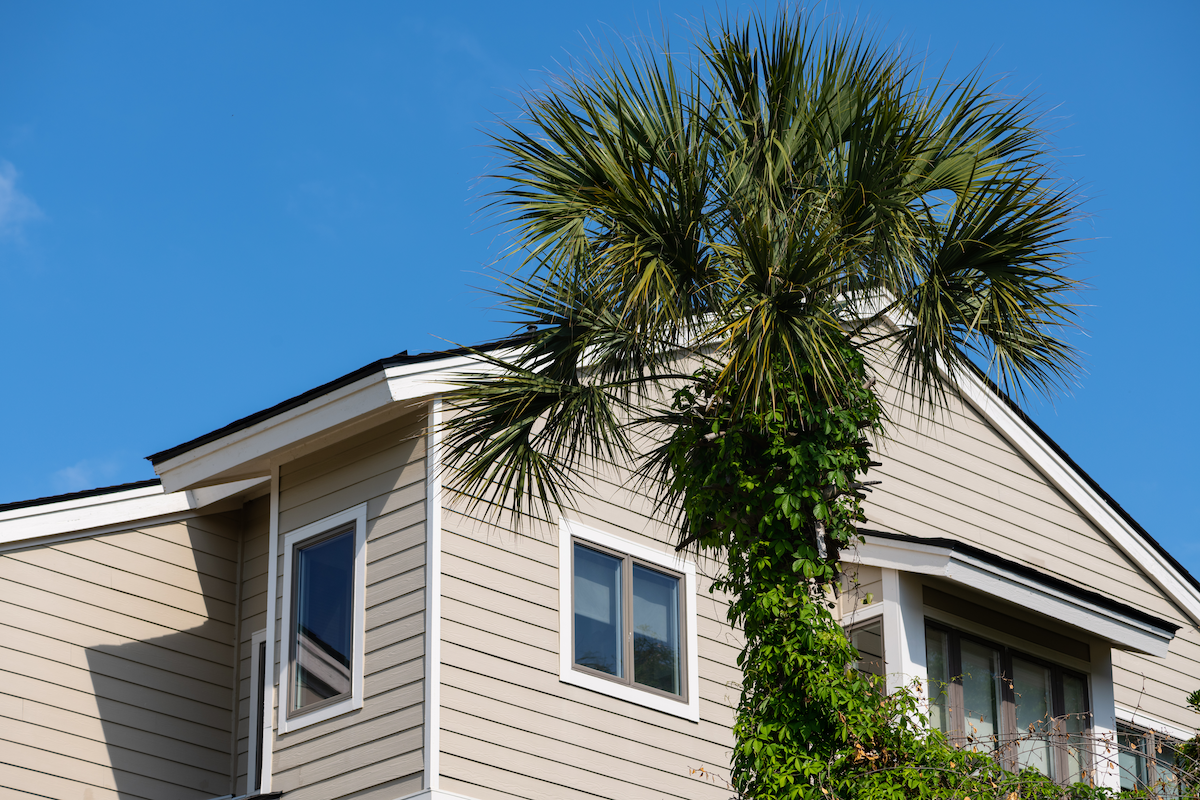 First off, consider the exterior colors already present in your home. If you have light colored siding or brick—such as white or beige—you may want to add a bit of contrast and choose a darker color for your gutters, such as brown, black, or navy blue.
On the other hand, if you have dark colored siding or brick—such as gray or charcoal—you may want to opt for lighter colors like taupe, cream, or off-white.
Darker Colors Typically Require Less Visual Upkeep
Dark colored gutters—like black, dark brown, and charcoal gray—are much less likely to show dirt and grime than lighter colors. This doesn't mean you'll need to worry less about gutter cleaning (as in gutter cleanout) of course, but it does mean that dark colored gutters require external cleaning less often than light colored gutters to look, well, clean.
Of course, white or light colored gutters can look extremely attractive and striking on certain homes, so this shouldn't be the only deciding factor. While considering your existing color scheme is a great starting point, it's also important to keep in mind other elements of your home's design and architecture (as well as your personal preferences, of course!).
Match Your Roof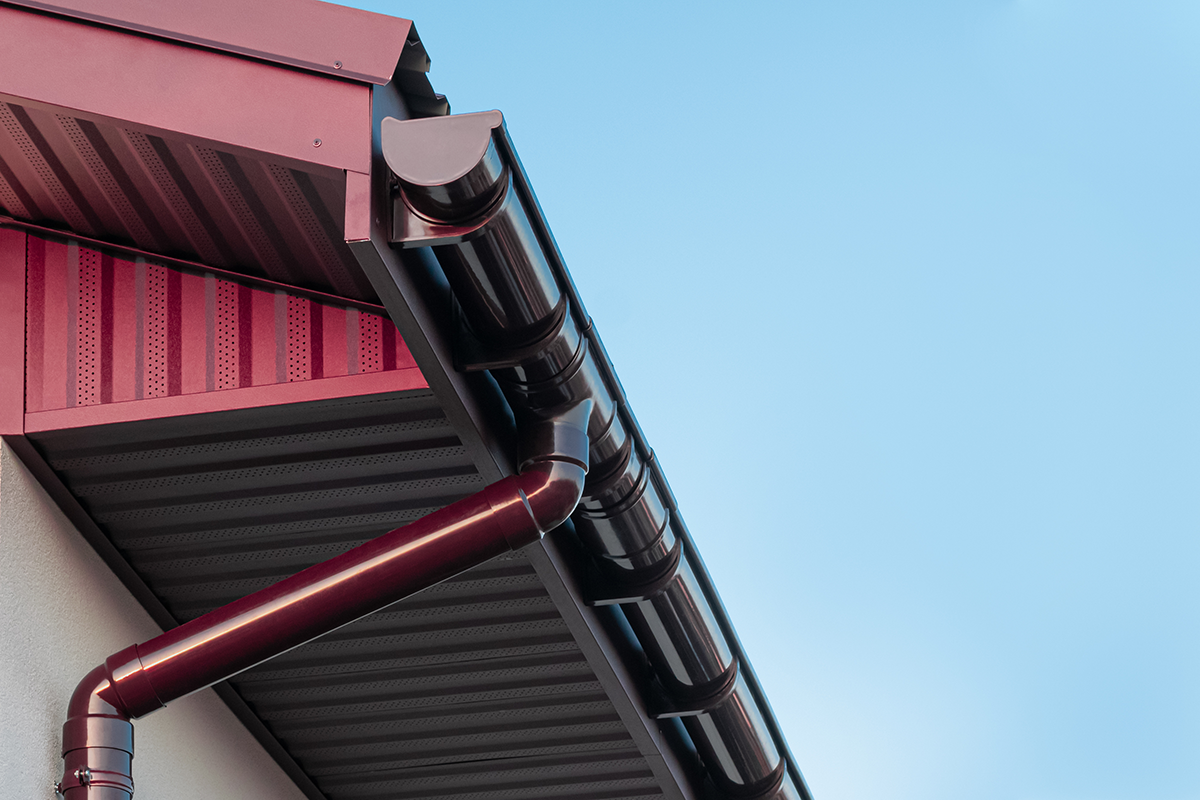 The color of your roof should also factor into your decision, since the gutters will be in close proximity; its color can affect the overall look of the gutter system.
Many homeowners choose to match their gutters with their roof color, which can give a more "unified" look from the street or from a distance. However, matching your roof isn't the only option; there are plenty of other ways to pick out a gutter color that can look great with your home's existing architecture.
Match Your Fascia
Another popular option is to match your gutters with your fascia (the boards that line the edge of the roof).
This can make your house look more polished and uniform, while still allowing you to make unique decisions about which colors you use on different parts of the house.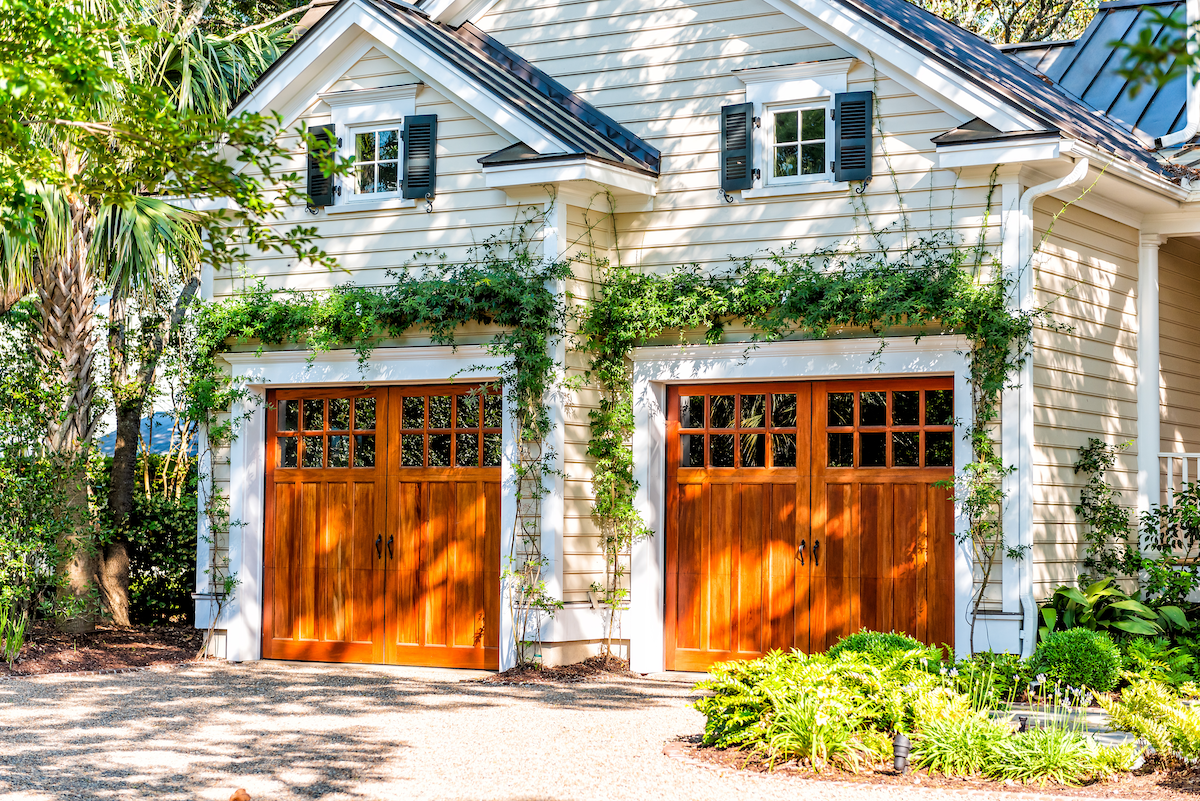 Match Your Siding
While it may not be as popular as matching either your roof or fascia colors, some homeowners opt to pick up their gutter colors from their siding instead.
This can be effective if you have bold or bright siding colors that would otherwise clash with a darker roof or fascia shade.
Try a Complimentary Shade
If none of these options seem appealing to you, don't forget about choosing a complimentary shade that flatters both your roof and/or siding.
This way, you can get creative with different hues without sacrificing any of your home's aesthetic appeal.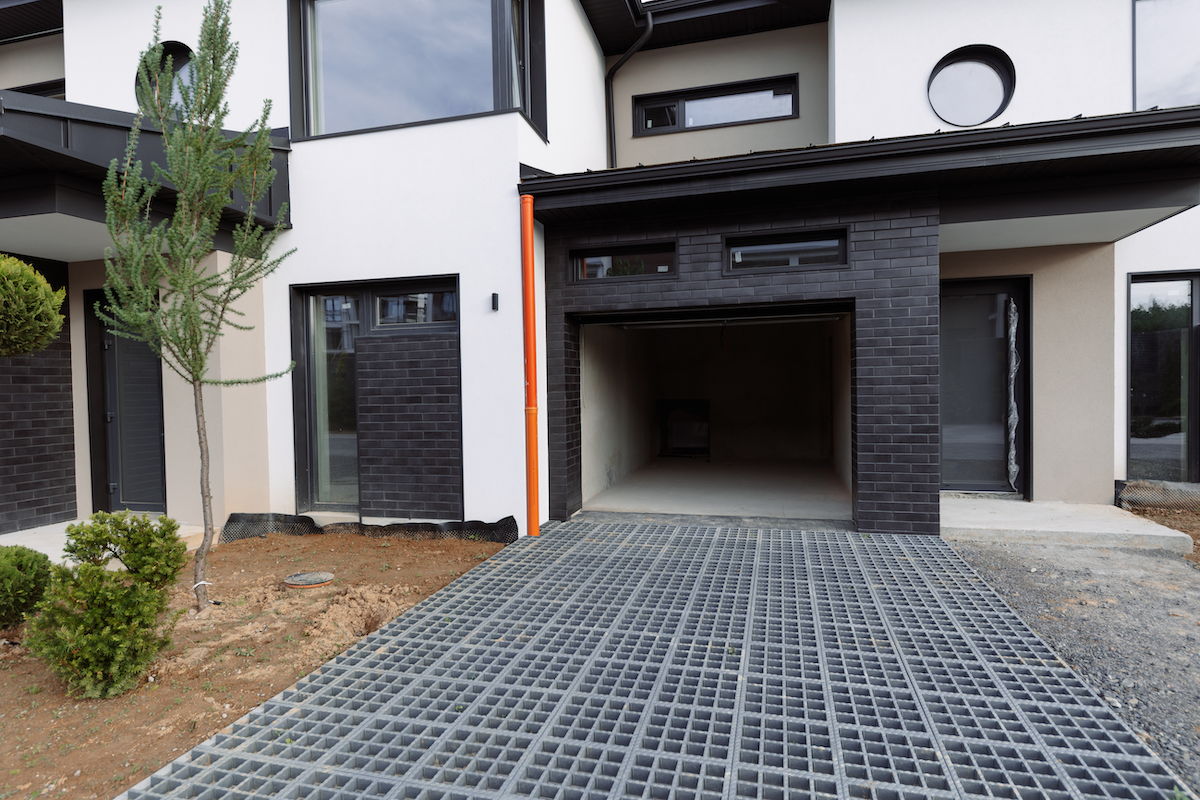 Don't Forget about Copper
Finally, consider installing copper gutters on your home. Copper gutters are incredibly durable and will last for decades with proper maintenance.
But that's not their only appeal—they have a timeless beauty, and will develop a unique patina that makes them truly stunning.
Copper gutters look great on traditional, historic, and high-end homes, but they can also work with a variety of other styles.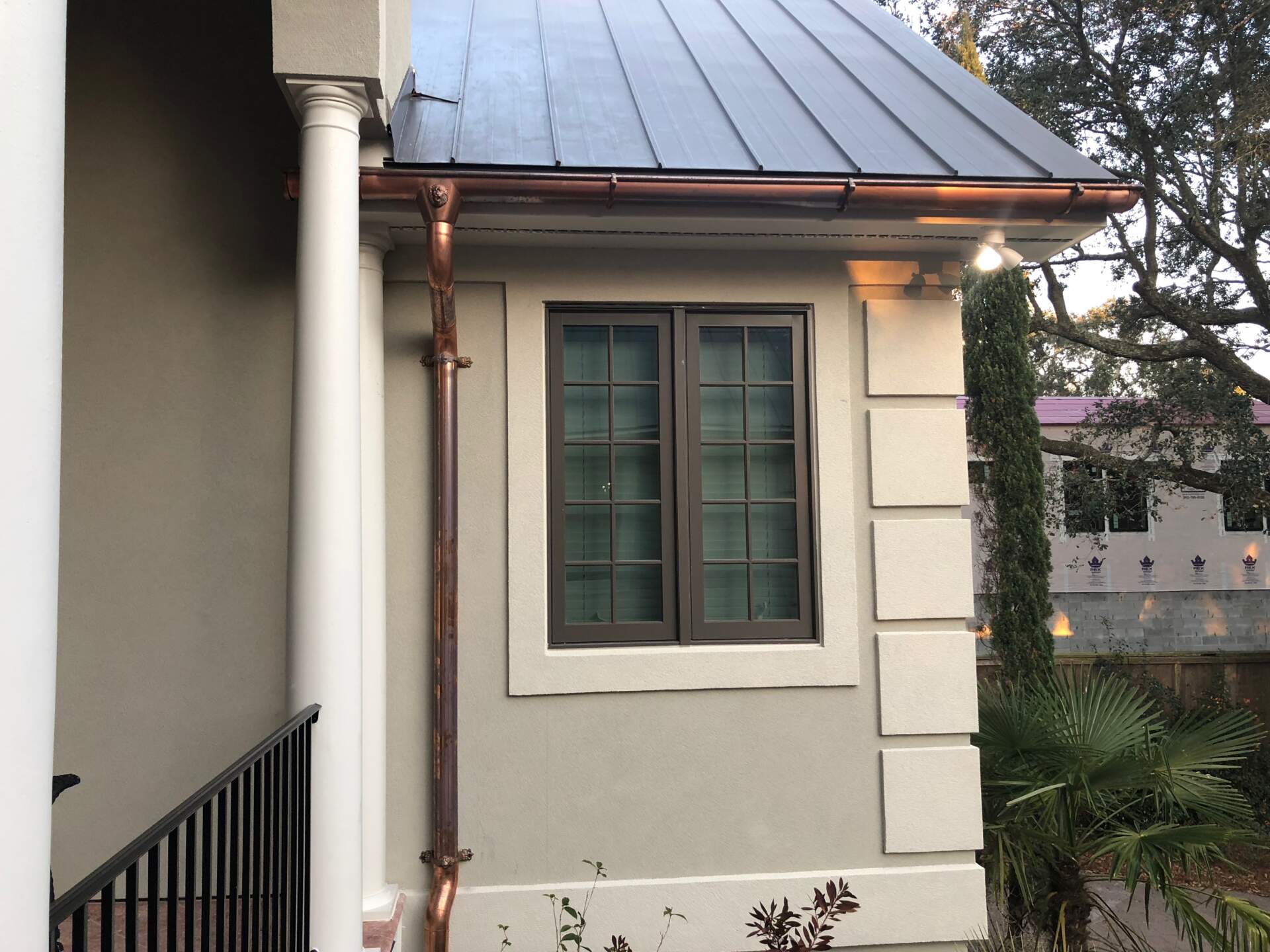 If You're Still On The Fence…
Picking out the right color for your new rain gutters doesn't have to be overwhelming. Whether you stick with tried-and-true methods like matching your roof and fascia, or taking risks by selecting bolder shades based off of complementing tones—there is no specifically "wrong" way to go about it.
It all comes down to making sure that the gutters look great against the rest of the surrounding architecture.
If you find yourself still on the fence (or on the gutter, if you will) about what color will work best for your property—don't worry: Ask the gutter installation specialists at Holy City Gutterworks for advice.
We're happy to answer any questions you may have about gutter installation—with no sales pitch. Give us a call at 843-352-9269 or click here to email us.