Last Updated on February 8, 2023 by James Redding
In South Carolina, property owners have quite a range of gutter materials to choose from. With the market offering an array of options, including vinyl, aluminum, stainless steel, copper, and even wood—the choice can be overwhelming at first.
Three of the most popular options are vinyl, aluminum, and copper—each of which have unique benefits and drawbacks.
Here's a quick look at each of these materials:
Vinyl Gutters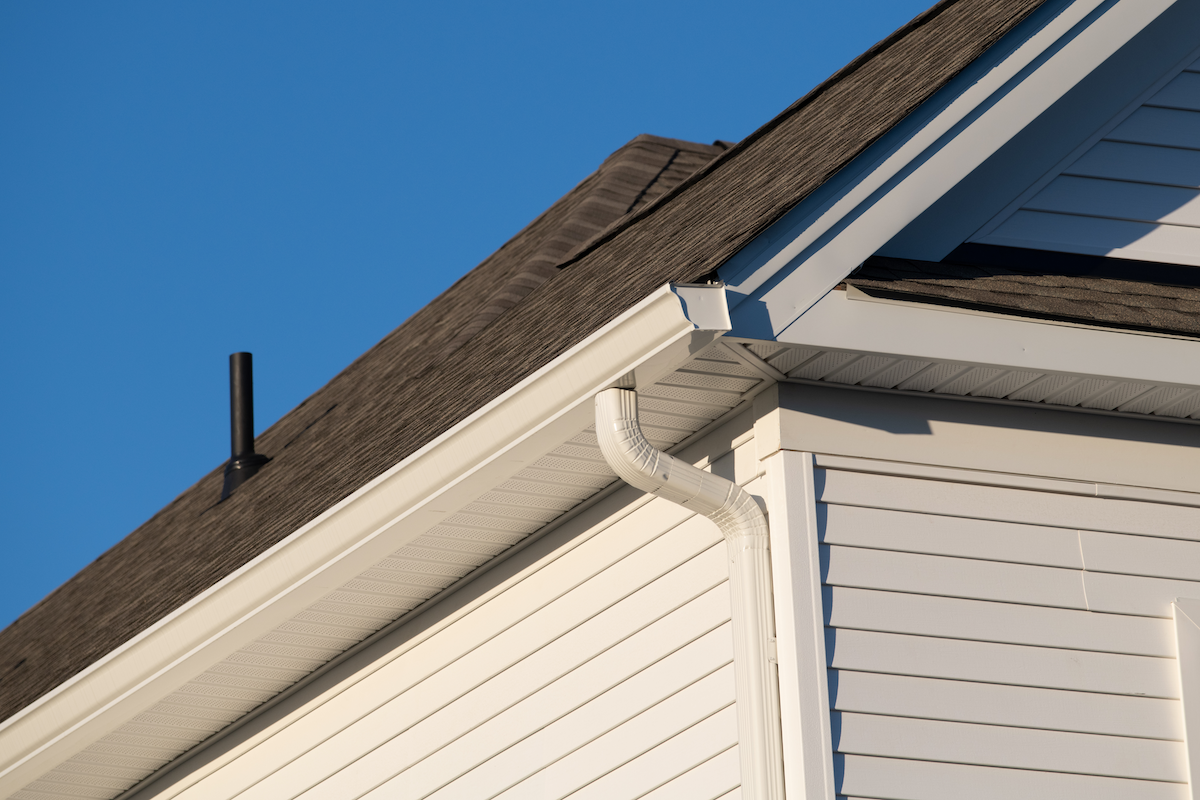 Vinyl gutters are an affordable option that are easy to install and come in a variety of colors. They are lightweight, can handle the weight of rainwater well, and come in a range of sizes and styles. However, it's important to note that vinyl gutters are not as durable as aluminum or copper gutters.
While vinyl gutters are a good, budget-friendly option for a gutter system, copper and aluminum gutters offer superior weather resistance, longer lifespan, and are built from higher-quality materials.
Aluminum Gutters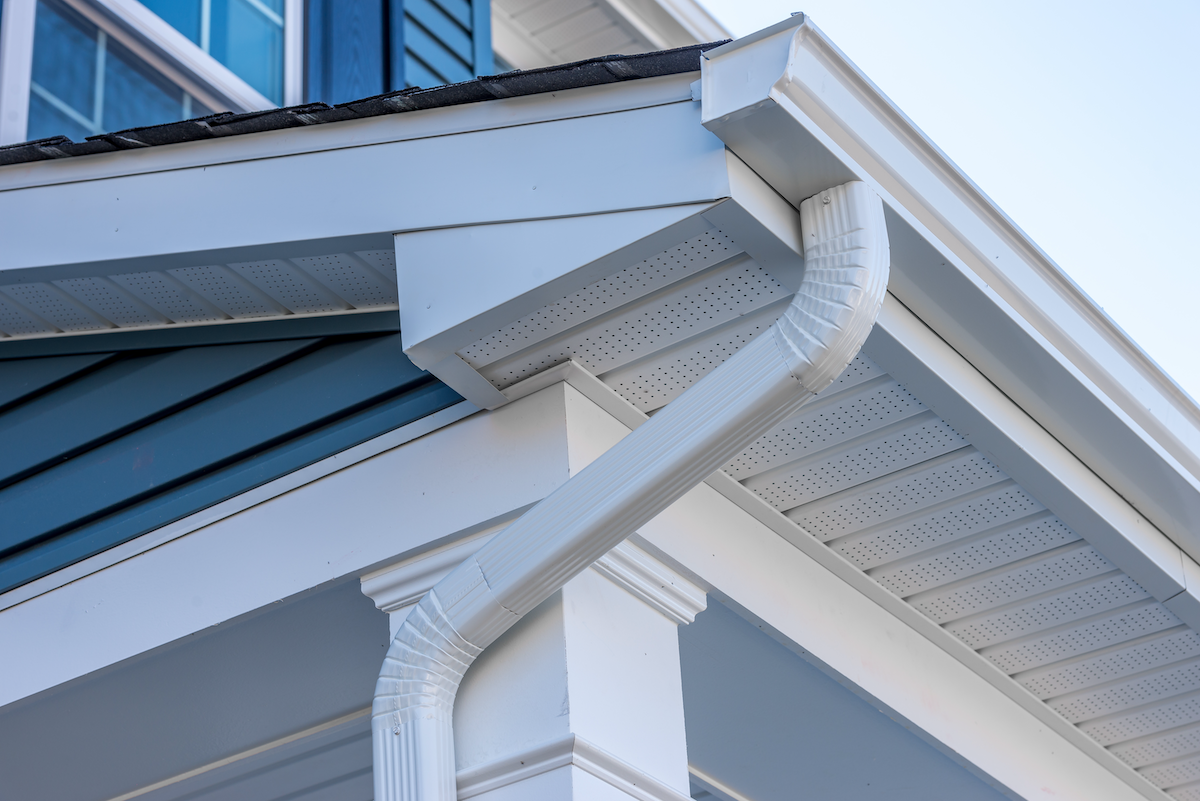 A popular choice among roofing experts, aluminum is a lightweight metal that offers ease of installation, customizable colors, and a vast range of sizes and styles. Its rust-resistant qualities make it a favorite among homeowners.
Primary aluminum offers stronger gutters, while secondary aluminum is composed of recycled (and recyclable) materials, making it more eco-friendly. Quality-wise, aluminum is a significant step above vinyl gutters while still being affordable to most homeowners.
Copper Gutters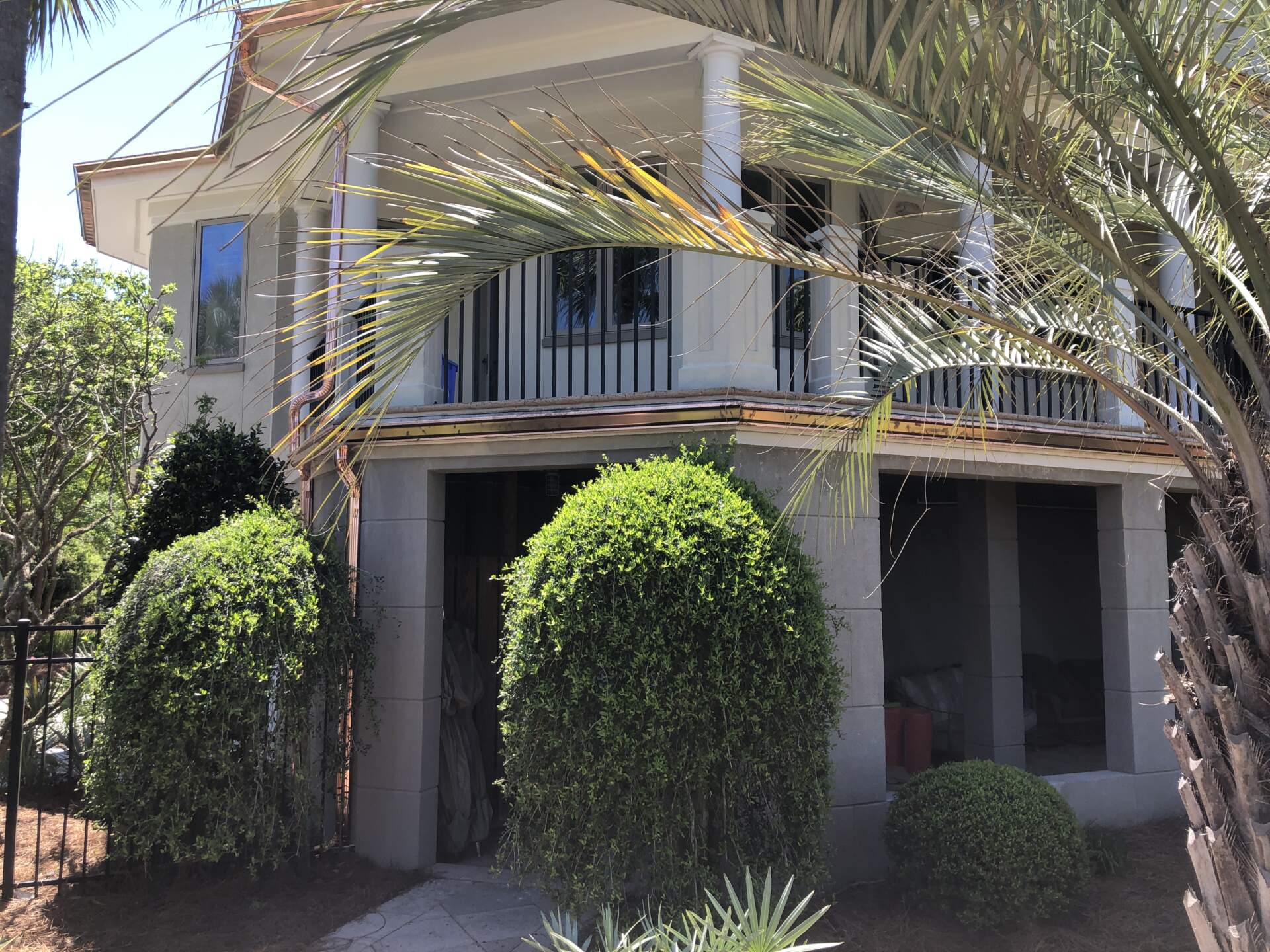 Considered high-end gutters by any standard, copper is a unique element that is traded on the stock exchange just like gold and silver. Copper's chemical reactivity creates a verdigris patina over time. This results in a brownish coloring that eventually develops into a distinctive greenish-blue tint, which is desirable to many Charleston homeowners with traditional, historic, or luxury homes. However, copper gutters can work on any home or business.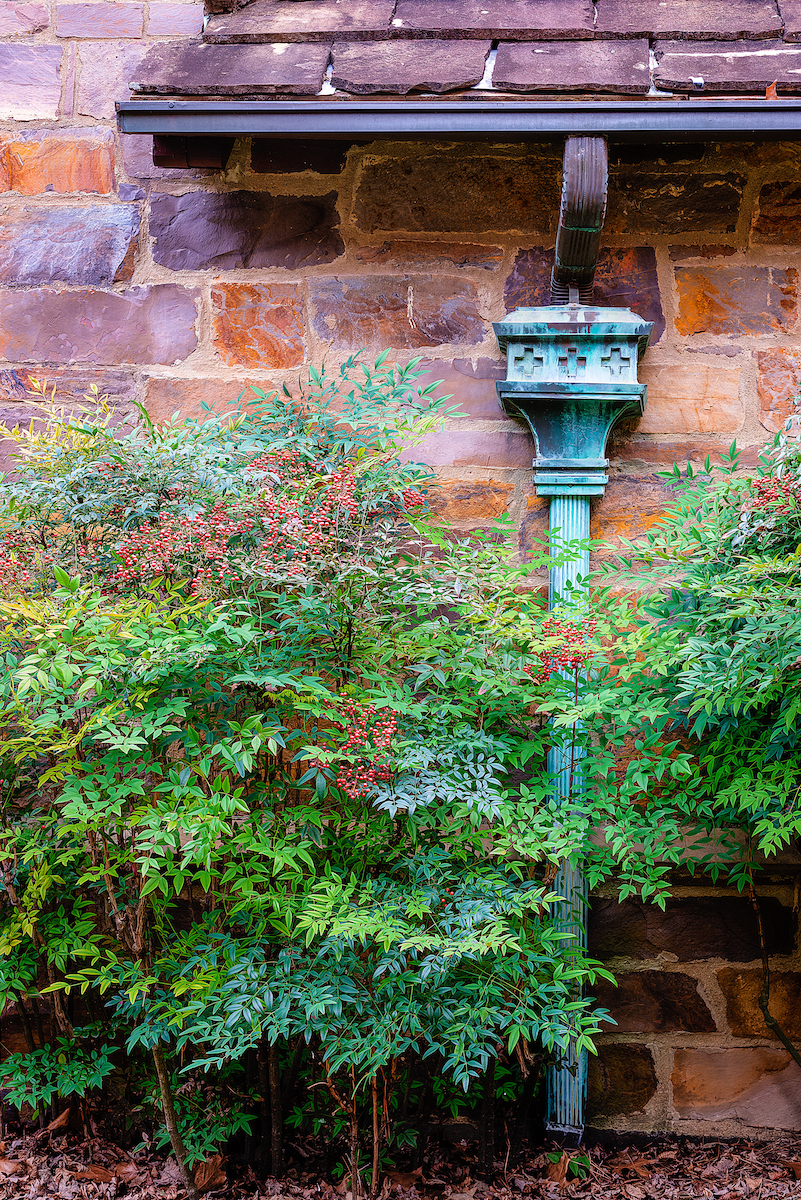 No two pieces of copper will react the same way, making every patina one-of-a-kind.
Despite its added cost, copper is low-maintenance, weather-resistant, and can easily last for over 100 years with proper installation and maintenance.
Vinyl vs Aluminum vs Copper Gutter Systems
When deciding what type of gutters to install on your property, it's essential to consider the pros and cons of each material.
Aluminum is a cost-effective option that are lightweight and ideal for areas with heavy rainfall like the South Carolina Lowcountry. However, they may not handle temperature changes as effectively as copper and may be more prone to dents or damage from high winds and airborne stressors.
On the other hand, copper offers increased durability and weather resistance, with a distinctive, upscale, and visually versatile look. Like aluminum, it is also rust-resistant and 100% recyclable.
Vinyl, the most budget-friendly option, is also worth mentioning in this comparison. While vinyl gutters are affordable, easy to install and come in a variety of colors, they are not as weather-resistant or durable as aluminum or copper gutters and may need to be replaced more frequently.
Here's a quick recap:
Vinyl Gutters
Pros:
Lightweight and easy to install
Available in a variety of colors and styles
Rust-resistant (However, so are aluminum and copper)
Lower upfront installation cost compared to aluminum and copper gutters
Cons:
Less durable than aluminum and copper, prone to cracking and breaking
Not as weather-resistant as aluminum and copper
Shorter lifespan than aluminum or copper gutters
Aluminum Gutters:
Pros:
Lightweight and easy to install
Customizable colors and a wide range of sizes and styles
Rust-resistant
Eco-friendly due to its high recyclability
More durable and longer lifespan than vinyl gutters
Cons:
More expensive upfront installation cost than vinyl gutters
Does not last as long as copper gutters
May not handle extreme temperature changes as effectively as copper
More prone to dents or damage from high winds and airborne stressors than copper
Copper Gutters:
Pros:
Unique and visually versatile
Distinctive verdigris patina
Low-maintenance and weather-resistant
Rust-resistant
Ecofriendly, as copper is 100% recyclable
Increased lifespan and durability, with potential for over 100 years of service with proper installation and maintainence
Cons:
Higher upfront installation cost
Conclusion
Ultimately, the choice will come down to your personal preferences and budget.
Vinyl is the clear choice for those looking for the lowest upfront installation cost. Aluminum is a great option for those looking for installation that is still affordable with greater durability and ease of installation. Copper gutters offer increased durability and distinctive beauty.
If you have any additional questions about which type of gutter material would be best for your home or business, don't hesitate to reach out to the gutter installation and repair professionals at Holy City Gutterworks. Headquartered in North Charleston, we have been voted Charleston's Choice for Best Gutter Company for the last three years, and we can help you select the right gutter system for your property. Get in touch with us today at 843-352-9269 or click here for a free estimate.