Last Updated on April 12, 2023 by James Redding
Gutters. You might not think about them very often, but they play a major role in protecting your home from water damage.
Water damage can wreak havoc on your home's structure, leading to costly repairs and a whole lot of stress.
That's why it's so important to find a Charleston local gutter company—like Holy City Gutterworks—that offers comprehensive services and solutions to ensure your drainage system functions efficiently and effectively year-round.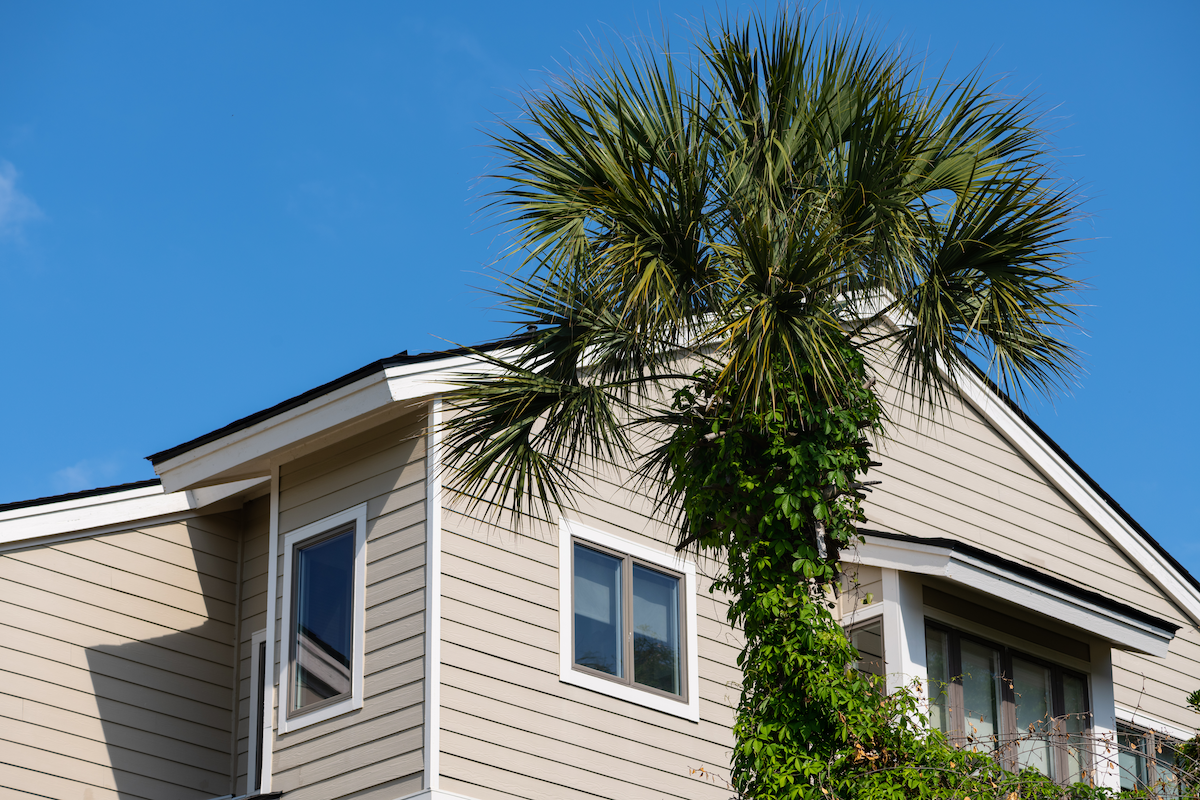 Services Offered by Top Local Gutter Companies
The best local gutter companies will typically offer a variety of services, including but not limited to:
Gutter installation: Proper installation is essential for a gutter system to perform at its best. A Charleston gutter installation company should provide the option of seamless rain gutters designed to withstand heavy rainfall and changing local weather conditions.
Cleaning: Regular gutter cleaning is necessary to prevent debris buildup, which can lead to clogging and damage to your home. A gutter cleaning service that can provide regular, routine cleanings can keep your gutters in optimal condition.
Repair: Gutter systems may suffer from wear and tear or damage due to weather events. Select a company that provides prompt and reliable repair services to ensure your gutters remain functional.
Gutter guards: Installing gutter guards is an effective way to keep debris such as leaves, branches, and seeds from clogging your rain gutters, minimizing the need for frequent cleaning.
Customized drainage systems: Other than the quality of the installation, another key difference between hiring an experienced local gutter company and hiring a run-of-the-mill contractor or DIY-ing gutters is a range of custom drainage solutions tailored to your property's unique needs—helping ensure that water is directed away from your home as efficiently and effectively as possible.
The Importance of Effective Drainage Systems in the Lowcountry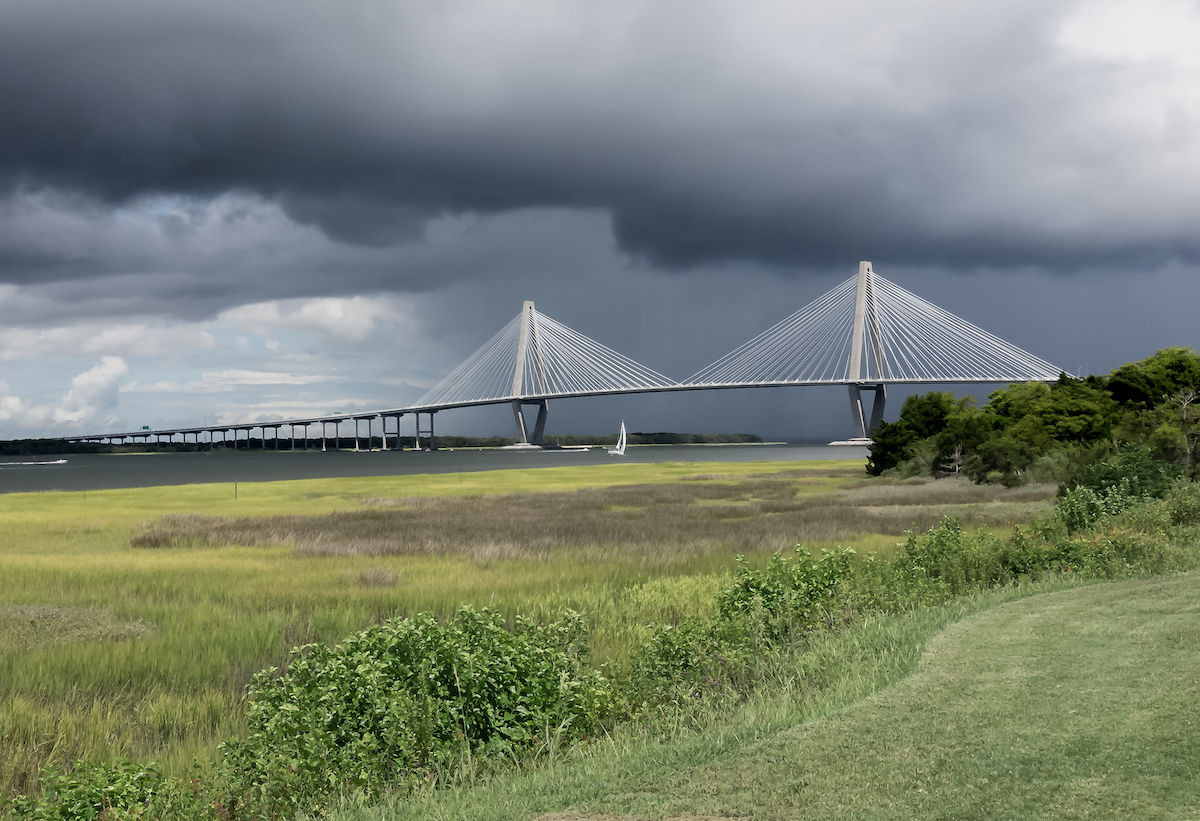 Given the unpredictable nature of weather—and the historic data for heavy rainfall around the greater Charleston area—maintaining an efficient gutter system is crucial.
Well-maintained gutters play an essential role in protecting your home from water damage by directing excess water away from your property.
Without proper drainage, water can seep into your home's foundation, leading to structural damage, mold growth, and other costly issues.
It can also damage your siding and landscaping, which can negatively impact your home's curb appeal.
So, maintaining an efficient gutter system isn't "just" about protecting your home's structure (although it is very important for that!) but also about keeping your home looking its best.
Quality Materials & Professional Installation
Investing in high-quality materials and skilled gutter installation ensures your gutter system's longevity and performance. Seamless aluminum gutters offer durability and resistance to weather-related damage.
For a more sophisticated look, consider installing an elegant copper gutter system that will not only perform well but also add a touch of elegance to your home's exterior.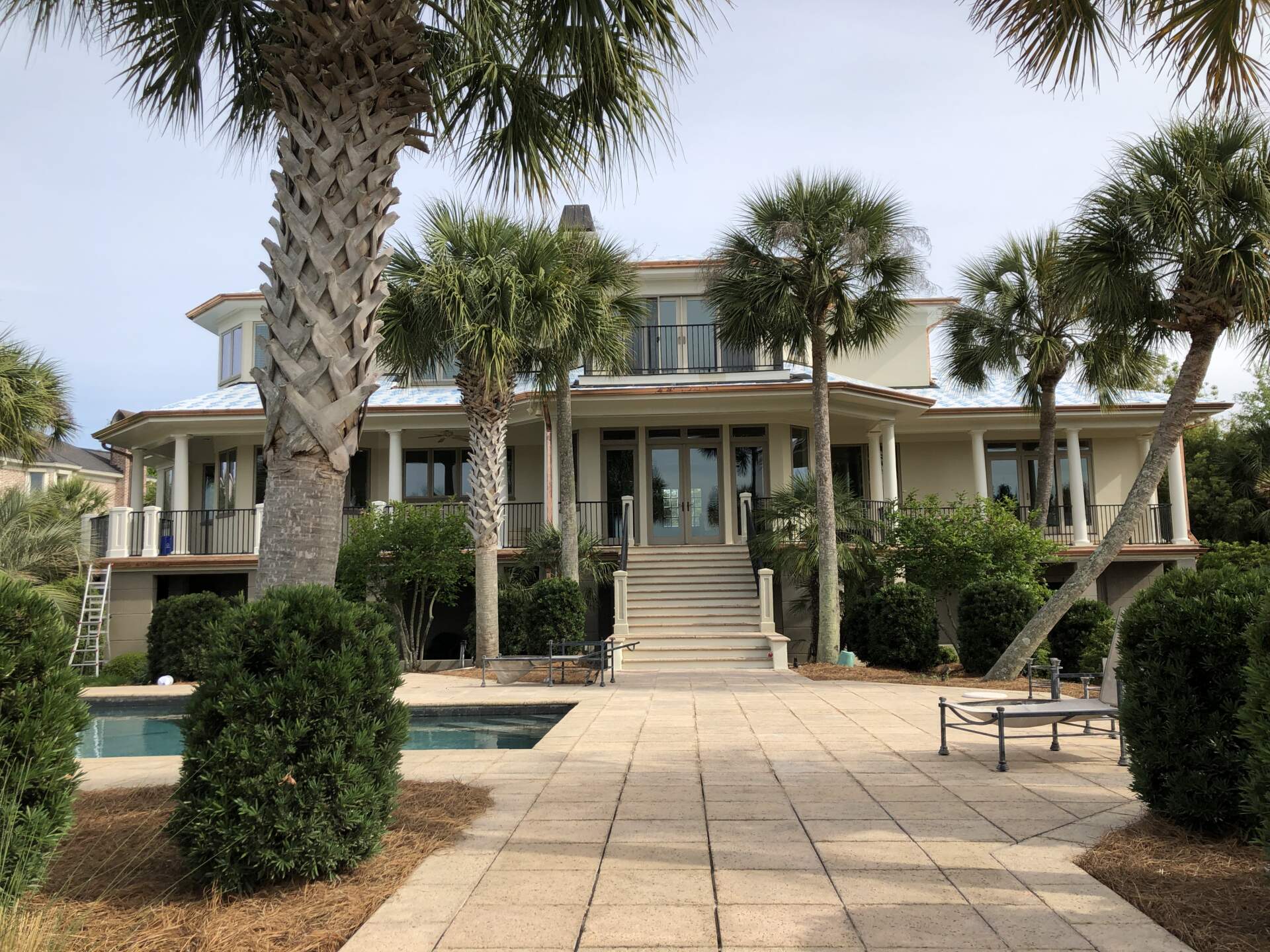 To guarantee the best installation experience, opt for a trustworthy company with local roots; one with highly-trained professionals with experience in creating and installing, repairing, and maintaining gutter systems.
Gutter Guards for Preventative Maintenance
Gutter guard installation can be a valuable addition to any gutter system, helping to prevent leaves and other debris from clogging your gutters and reducing the need for frequent cleaning. By keeping leaves, branches, and other debris out of your rain gutters, these "leaf guards" contribute to a healthier and more efficient drainage system.
Seamless Gutters: A Durable, Custom Solution for South Carolina Homeowners
Seamless gutters are an exceptional choice for South Carolina homeowners in Charleston and elsewhere who want to enhance the durability and aesthetics of their home's gutters. Unlike traditional rain gutters, which come in sections and require joints to connect them, seamless gutters are custom-fit and crafted from one piece of material. This eliminates the need for seams—the "weak points" where clogs and leaks tend to occur.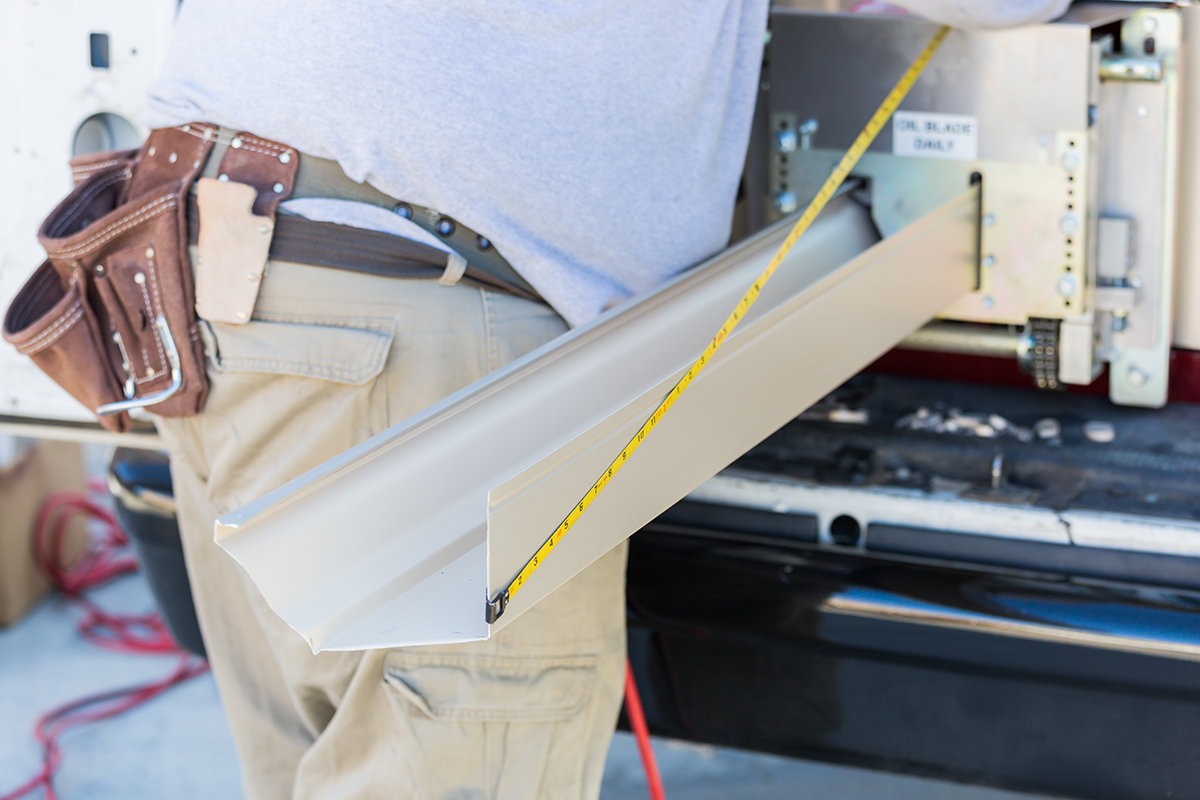 Some advantages of choosing seamless gutters include:
Reduced risk of leaks: The absence of seams minimizes the potential for water leakage. Seams can weaken over time and lead to gutter failure, resulting in costly water damage. Seamless gutters significantly reduce this risk, ensuring that water flows through the gutter system without obstruction.
Low maintenance: Seamless gutters require less maintenance than their sectional counterparts. The lack of seams reduces the likelihood of debris accumulation, which can cause clogs and impede water flow. This feature helps homeowners save time and effort spent on cleaning and maintaining their gutters.
Custom-fit: Seamless rain gutters are tailored to your home's unique specifications, ensuring a perfect fit and enhancing the overall appearance of your property. Their custom nature allows for a more streamlined look, which can contribute to increased curb appeal.
Wide range of materials and colors: These gutters are available in various materials, such as aluminum and copper, with their own unique benefits. Additionally, these gutters come in a wide range of colors, allowing homeowners to choose the perfect match for their home's exterior.
Long-lasting: Thanks to their high-quality materials and construction, seamless gutters (and especially seamless copper gutters) tend to have a longer lifespan than more common, traditional rain gutter systems. Their durability ensures that they will remain functional and effective in protecting your home from water damage for many years.
By choosing seamless gutter installation, homeowners can enjoy enhanced protection from water damage, the potential reduction of repairs and maintenance over time, and a visually-appealing, custom gutter system that complements their property perfectly.
Looking for gutter installation, maintenance, or repair services in the greater Charleston area? Contact Holy City Gutterworks of Charleston at 843-352-9269 or click here to send us an email!